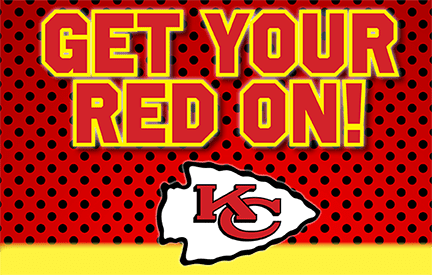 19/01/2021 by Topeka Metro
Wear Red to Cheer on the KC Chiefs!
Topeka Metro staff will be wearing KC Chiefs apparel or red in support of the Kansas City Chiefs in the AFC playoff game on Sunday, Jan. 24. We're inviting passengers to join in the fun and also wear Chiefs shirts or red on Friday, Jan. 22 and Saturday, Jan. 23. 
Feed